High Precision Steel Strip Slitting Machine is advanced automatic slitting machine:
Can slit thin gauge tens of steel strips once in high precision, up to 40-50strips of 1mm gauge, speed up to 150m/min.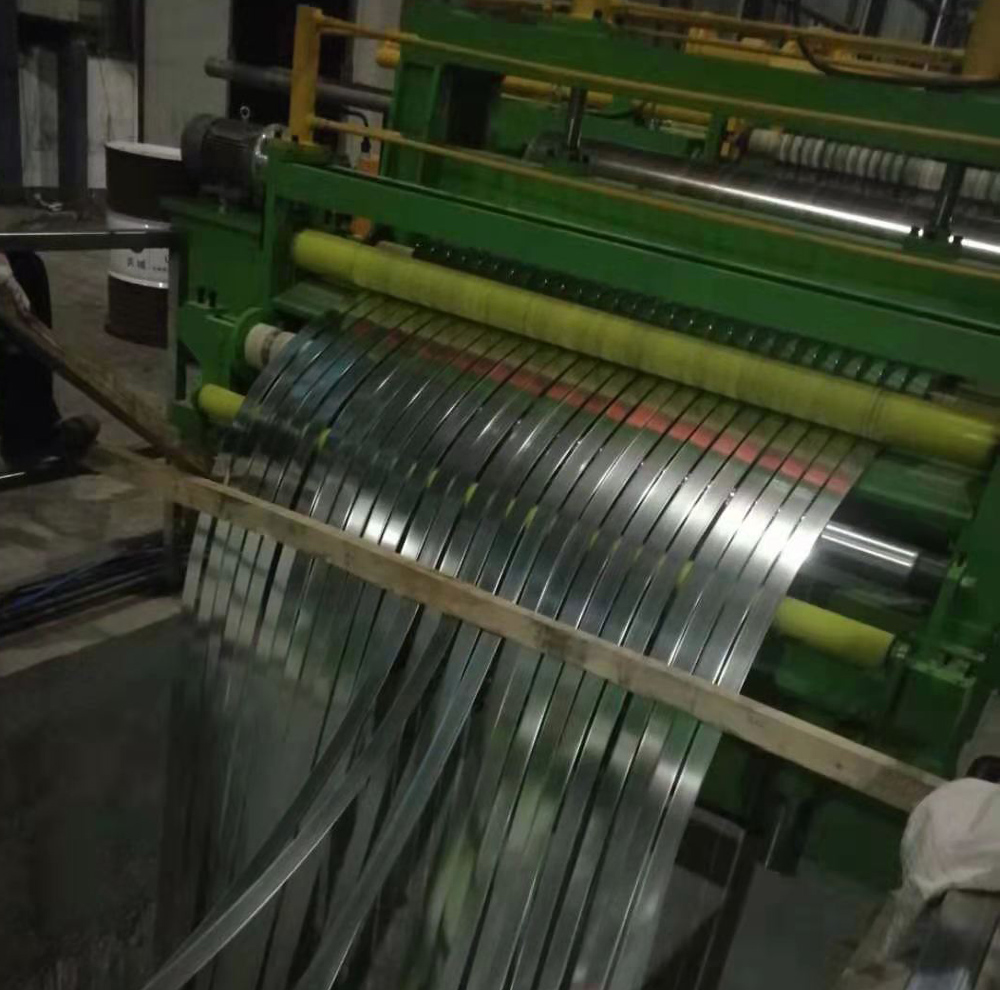 The advanced Steel Coil Slitting Machine line improves in many parts and gives higher efficiency, stability and precision.
1/ Single mandrel decoiler: press one button on operator panel, can realize coil on central line.
If partial coil is slit, the remaining coil sheet can return back to uncoiler
2.Pinch roller plays deflection guide role besides pinch feeding
3.Side guide unit: add 1 over 2 rollers, pneumatically press down upper roller to let steel strip flatly pass through.
4.Slitter(advanced strip slitting machine):
high precision tools Disc slitting knives: SKD-11, HRC 60-62, knife thickness tolerance within ±0.003mm.
PU circled disc spacers: the same precision as knife as spacer and also as knife cushion.
wood plates spacers are available for thin sheet slitting
slitting tools arrangement program makes slitting accessories change easy.
We also give option of double slitter heads automatic exchanging with each other on exchange base, one slitter is working online while workers can arrange knife tools on the other slitter, automatically check arranged knife clearance.
5. Scrap winder: vertical winding or horizontal winding as customer wants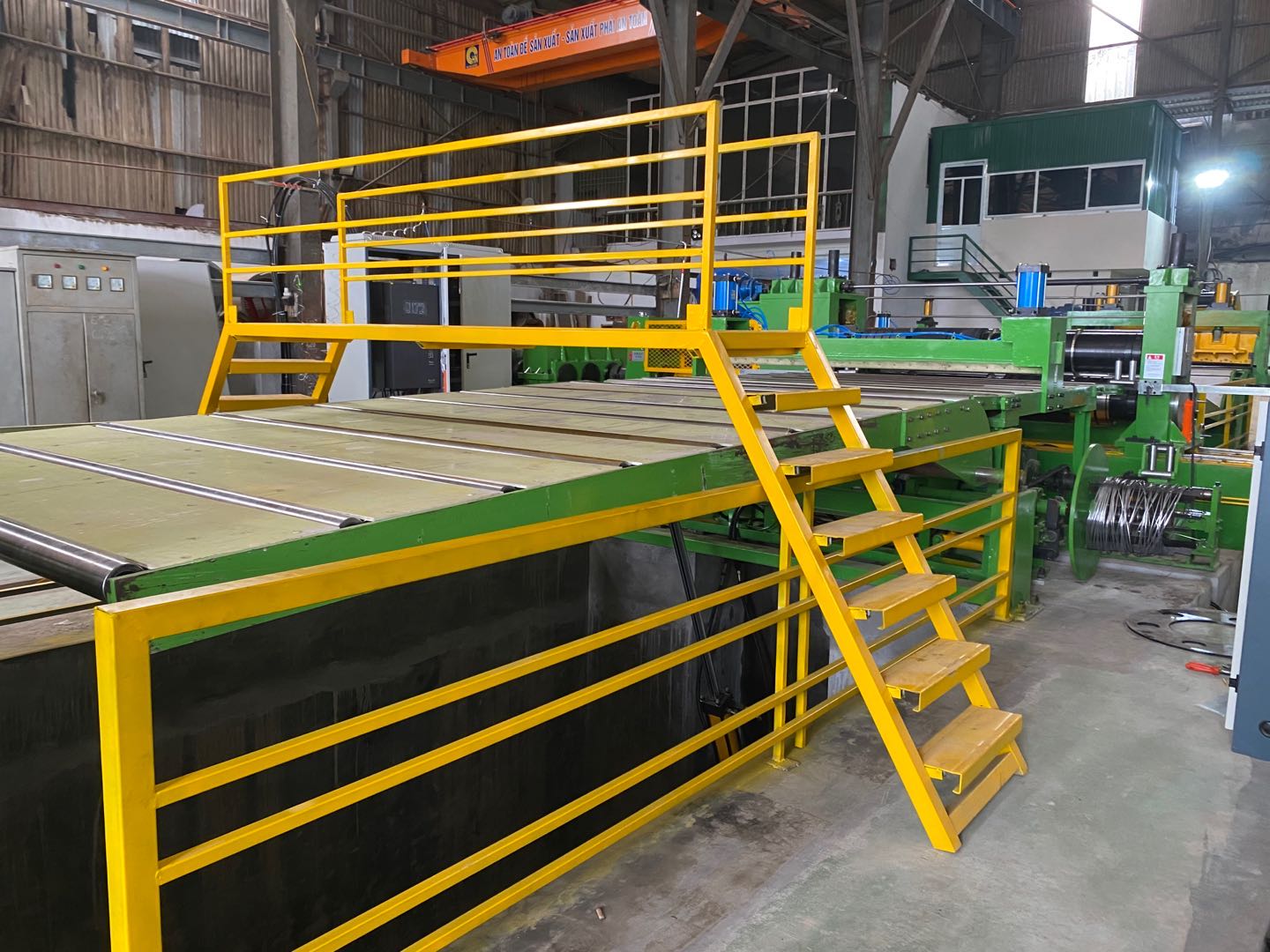 6. Pre separating and tensioner: all separating shafts are the same and easily dismantled and installed.
tension provision is variable piston pump hydraulic system,two hydraulic cylinders on top give balance pressure.
7. Post shear and Deflector roller: post shear cut off irregular strips tails,making packing on recoiler easier.
Encoder on deflector roller track the slitting length and shows on touch screen.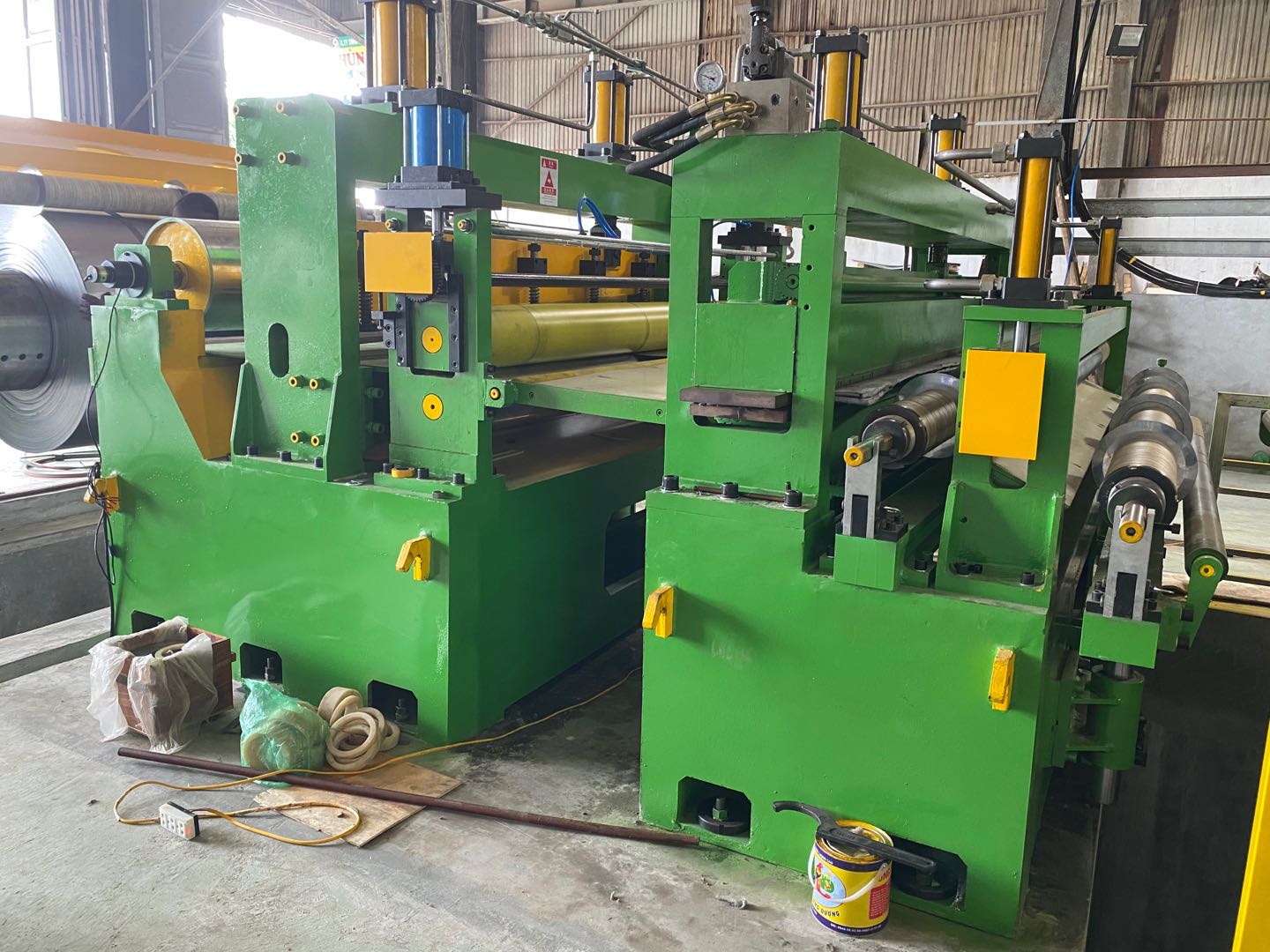 8.Hydraulic piping adopts clamp lock type, solid structure and easy to install and dismantle.
We are professional designer and manufacturer of metal sheet Slitting Line
1/ each slitting machine is customized
2/ keep improving each part of slitting line
3/ considering convenience of operation
4/Ensure smooth running of whole slitting line
5/Safety notes are marked.