Introduction:
Thin sheet steel Slitting Line requires high precision: longitudinal parallel, edge burrs, clean surface, and high speed: one steel coil can be tens of thousand meters, without high speed slitting, time taking will be long. We make high speed High Speed Slitting Line, suitable for thin steel sheet 0.2-2.0mm x 1250mm, 0.3-3.0mm x 1250mm, 0.3-3.0 x 1600mm
Steel coils dimensions: ID508mm/610mm, OD1600mm, max 15T/20T
Number of slitting: 30cuts for 0.5mm, 20cuts for 1mm, 15cuts for 2mm, 10cuts for 3mm
Composition and Characteristics of High Speed Precision Slitting Line:
1.Coil storing saddle: put coil ready on the saddle, coil car (trolley) can come under the coil and lift it up, which reduces overhead crane working time and load.
2.Coil loading car: either floor type coil car or pit type, ensure efficient coil loading onto uncoil mandrel.
3.single mandrel uncoiler: hydraulic expansion mandrel proper for 508mm, and can install additional segments or rubber sleeve to uncoiler bigger ID coils.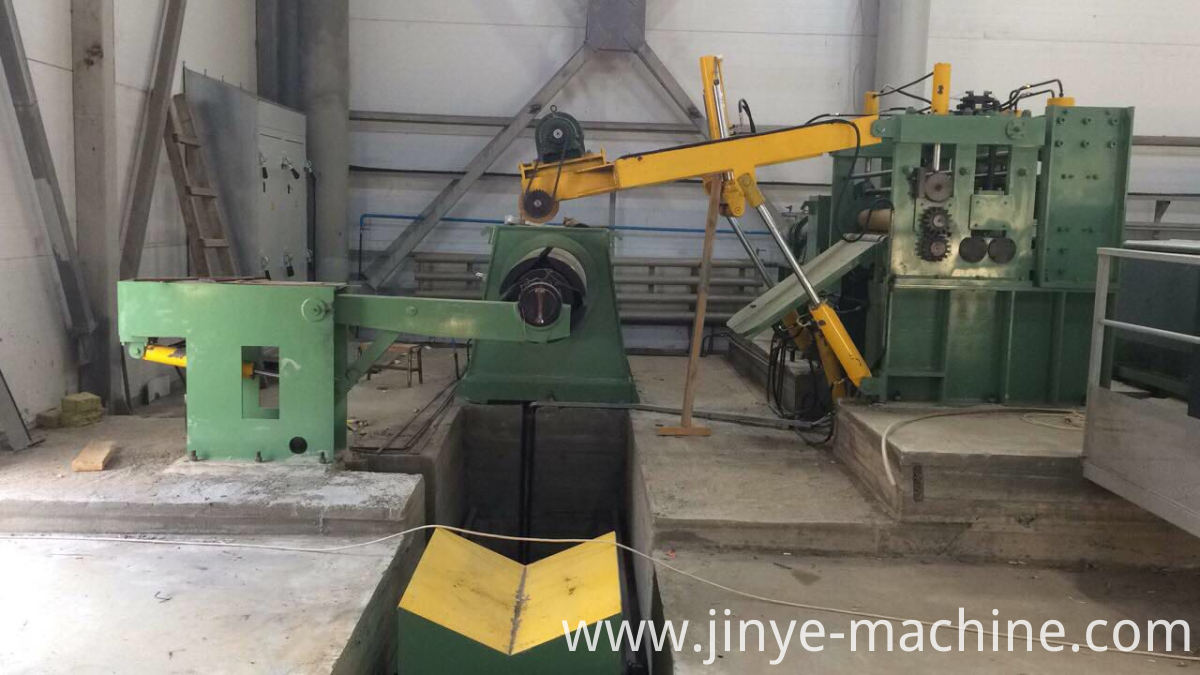 4.coil head traction press arm, peeler shoveling plate: cooperate with each other to open coill head and send into pinch feeder.
5.Pinch feeder and leveling equipment: in threading send coil head forward to slitter, in automatic mode, synchronous with slitter continuously sending strip into accumulator loop.
6.1# first accumulator loop in ground: hydraulic flapping plate as bridge to let thin sheet pass over during threading stage, in automatic mode, accumulate steel trip in loop pit to synchronize pinch feeding and slitting speed, with electric eyes on pit walls to feedback.
7.Press rollers and side guide: to horizontally and vertically guide steel strip on center of slitting machine. Manually adjust side guide to steel strip width.
8.Main machine, slitting machine: include a pair of parallel knife shafts, one moveable slitter stand, one fixed slitter stand, screw down mechanism, drive and transmission controlled by DC / AC driver.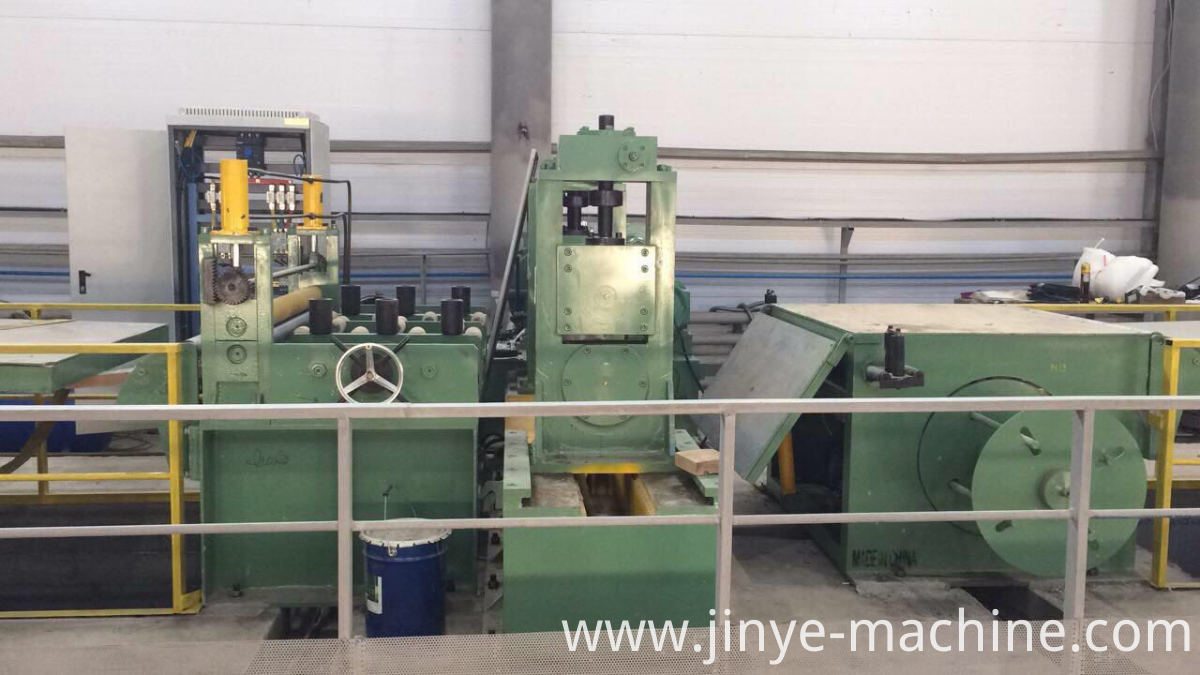 9.Edge scrap coiler: wind up edge scrap, winding tension is provided by cycloid motor through friction wheel.
10. 2# accumulator loop pit: the same structure with 1# accumulator pit, to guarantee synchronous speed of slitting and recoiling, the slit strips never ever entangle in the loop.
11. Tension and speed measuring unit: hydraulic wool felt type or roller type tension provision of recoiling, encoding measure line speed before recoiling.
12. Deflector roller and pre separator: before recoiling, separate steel strips in order and guide strips direction to recoil mandrel nipper.
13.Separating overarm and recoiler: either seamless or open segments mandrel, to make sure good recoiling, coiling hump ≤0.5mm, edge difference ±0.10mm.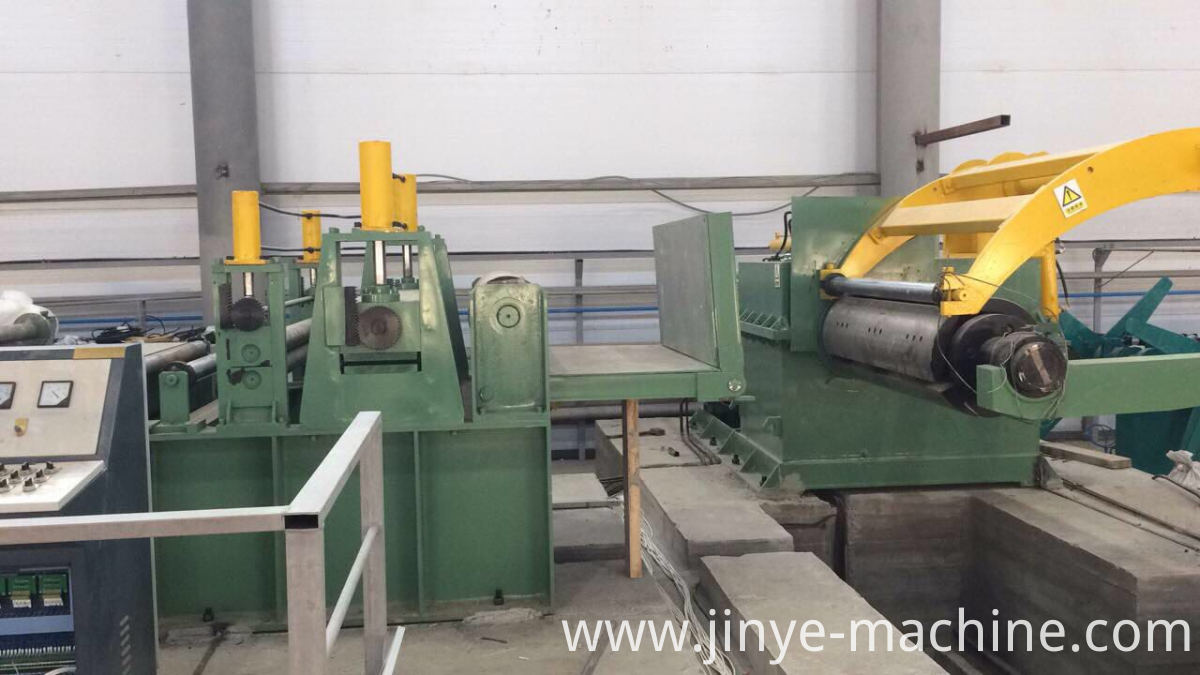 14.Electric control system: Siemens PLC to control the slitting line working at high speed 150m/min.

Looking for ideal High
Precision Slitting Machine
Manufacturer & supplier ? We have a wide selection at great prices to help you get creative. All the
Steel Coil Slitting Machine
are quality guaranteed. We are China Origin Factory of Slitting Line Machine. If you have any question, please feel free to contact us.