Introduction:
Small gauge metal strips in coils Slitting Line continuously decoil and slit metal coil into multiple (several to dozens of) narrow strips and then wind narrow strips up onto recoil mandrel, which usually requires high speed high precision.
High speed thin sheet slitting machine means slitting line speed can be 120m/min, 150m/min, 200m/min, fully automatic controlled by PLC.
Steel coils (Cold Rolled steel, Galvanized steel, PPGI steel,stainless steel coil), non-ferrous metal coils(aluminum coil, copper coil)slitting in small thickness ranging 0.20-3.0mm require high precision +/-0.10mm to +/-0.15mm slit width tolerance.
Continuous slitting thin metal coil plate at high speed in high precision need each unit of slitting line should be elaborately designed, machined, assembled and installed to ensure smooth slitting process, meanwhile, should consider special characteristics of thin metal strip material.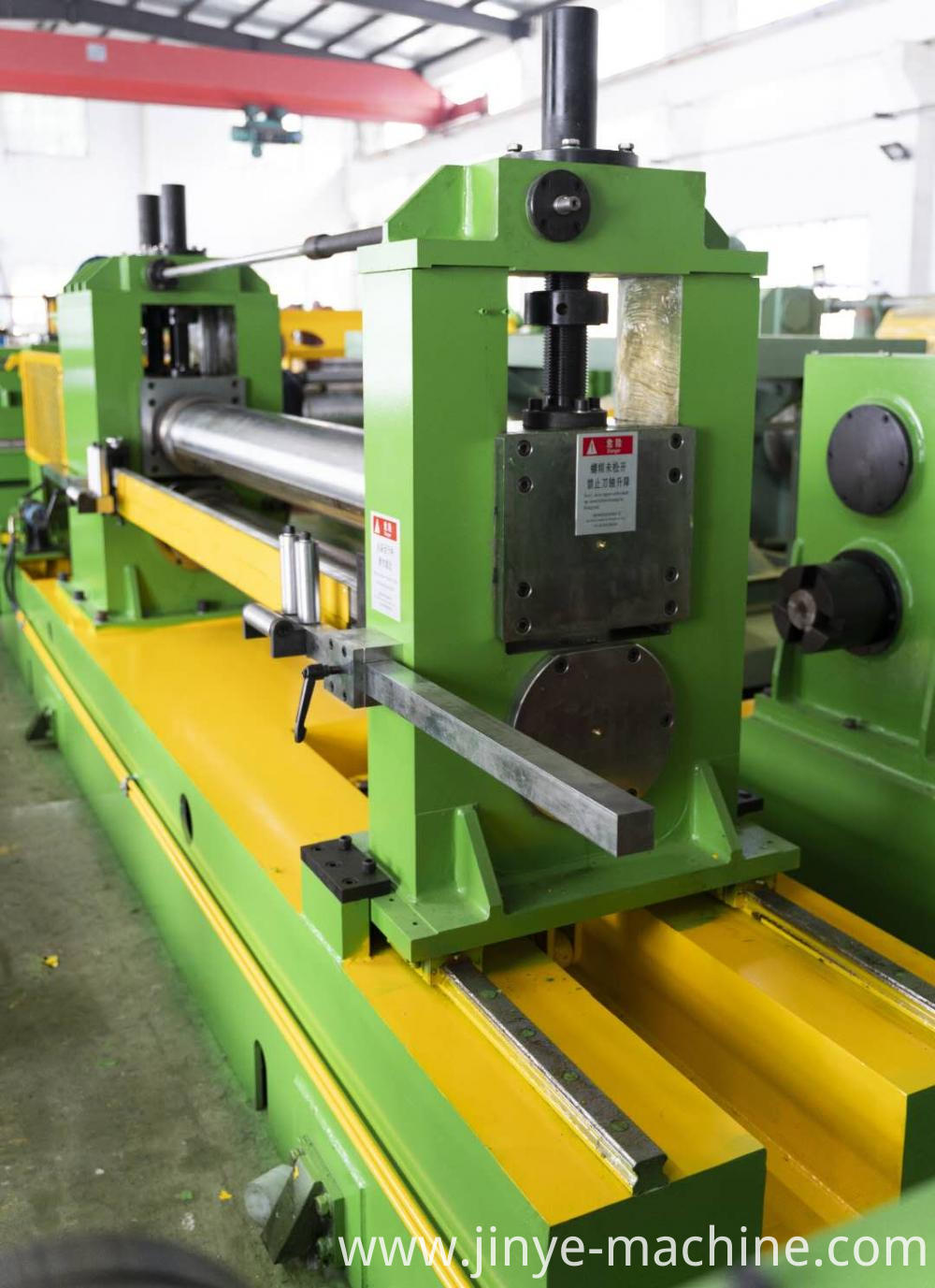 We are professional slitting line manufacturer and supply our slitting lines to about 50 countries such as Indonesia, Malaysia, India, Philippines, Vietnam, Sri Lanka, K. Saudi Arabia, Iraq, Jordan, Egypt, Algeria, South Africa, Ghana, Costa Rica, El Salvador, Venezuela, Colombia, USA, Kazakastan, Russia, Ukraine, etc.
Composition of High Speed Small Gauge Slitting Line:
Coil loading Car, Uncoiler, Coil head Opener, Pinch feeder & Pre-leveler, Shear, Pit accumulator 1, Entry guide, Slitter, Scrap winder, Pit Accumulator 2, Tensioner and Pre-separator, post shear and deflector roller, recoiler with overarm separator, coil discharging car, turnstile