Hydraulic AGC Copper Foil Cold Rolling Mill is high precision reversible 6high rolling mill, can make high quality copper foil in high efficiency, make good profit for copper foil product maker. The Reverse cold rolling mill take use of automatic AGC, constant coiling tension, Siemens DC drives, PLC computer control, rolling speed can be 200mpm, 300mpm, 500mpm, copper foil width ranges 150-600mm. Here we emphasize hydraulic AGC system introduction.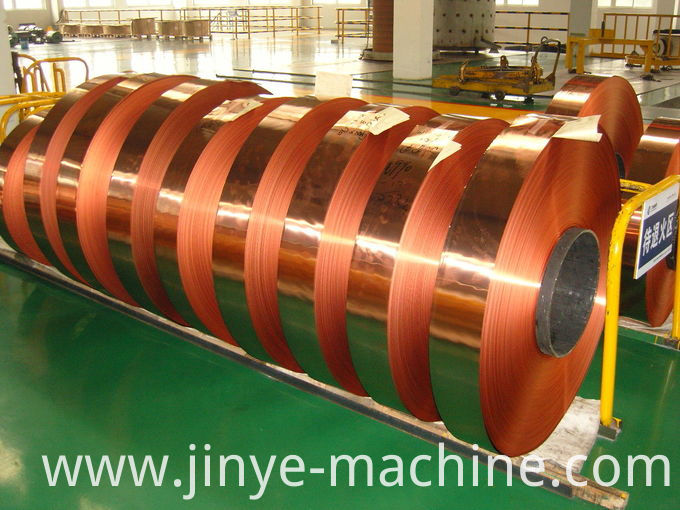 Hydraulic Agc Rolling Mill is becoming more and more popular in metal strip rolling industry for its high precision, high speed and high automation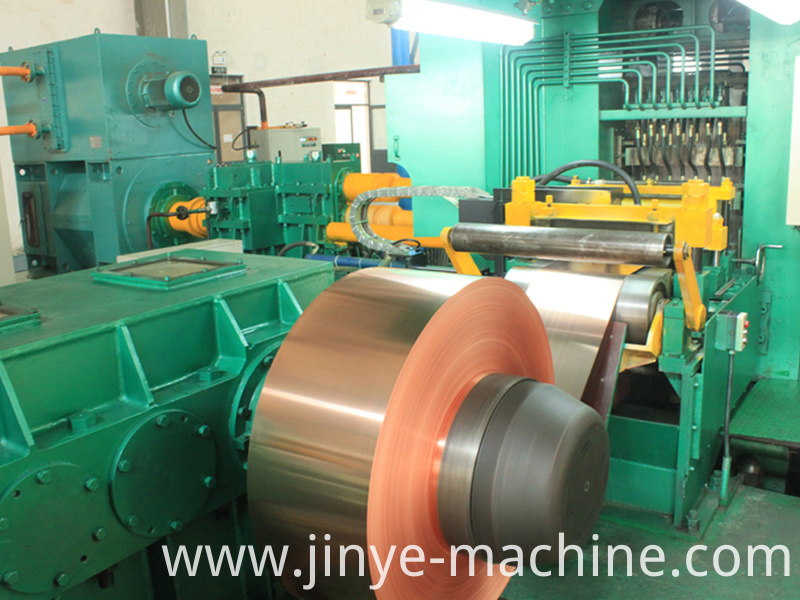 Hydraulic AGC press system with automatic control, including hydraulic press-up cylinders, AGC control system, hydraulic station, thickness gauges, with functions of constant roller clearance position control, constant pressure control and automatic tilt adjusting control.
1/ CPU computer automatic control system
2/ HIM touch screen for dynamic display, rolling parameters setting, breakdown alarms and report printing.
3/ Digital DC drive
4/ Drive middle rollers (separately drive upper middle roller and lower middle roller.
5/ rollers cooling control divided in several zones , emusified water flow control
6/ work roller positive/negative bending control
7/ Presetting of middle roller transfer and middle roller positive bending control for 6Hi mill
8/ zero setting of rolling centerline by wedge.
9/ work rollers and middle rollers fast changing equipment
10/ automatic adjustment of rolling speed and tension
12/ Protection measures in case of strip break, accidents alarms and emergency stop.
13/ oil gas lubrication for work rollers, middle rollers and backup rollers.
14/ X-ray thickness gauge
15/ Rolling process linkage and defect alarms controlled by PLC
16/ The presetting of rolling process, the inspection, display and alarm of rolling process parameters and critical machine parameters


Composition of Reversible Cold Rolling Mill Line:
Uncoiler, coil-head opener, pinch rollers and seven roller leveler, left recoiler, entrance processing table, 4-Hi /6-hi cold rolling mill, exit processing table, right recoiler.